NetWAV is a great resource for creating, printing and capturing scanned codes and using them in your legacy systems.

We are a proud partner and direct distributor for Seagull Scientific. We offer their superior label design and creation software for single user licenses or corporate-wide networked printing systems. For a FREE 30 day trial, click on the logo or click here
We can capture using:
Tethered scanners directly to your workstation
Bluetooth scanners to a "mated" device, either PC or iOS based
Batched collected data to be uploaded later
WiFi "real-time" data collection to a waiting database. We can send your collected files via the Internet or email as well.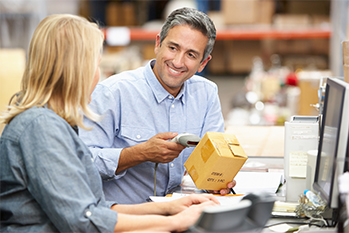 We also offer the complete suite of applications from Red Beam Corporation:
Inventory Control
Asset Tracking
Check-in Check-out
Contact us for more information.

---
Finally, we create custom collection applications using your specification for all portable devices, be it for Android, iOS or Windows-based devices. We help you outline the best process for your users and develop the application from there.
Please give us a call to define the best process for your company!